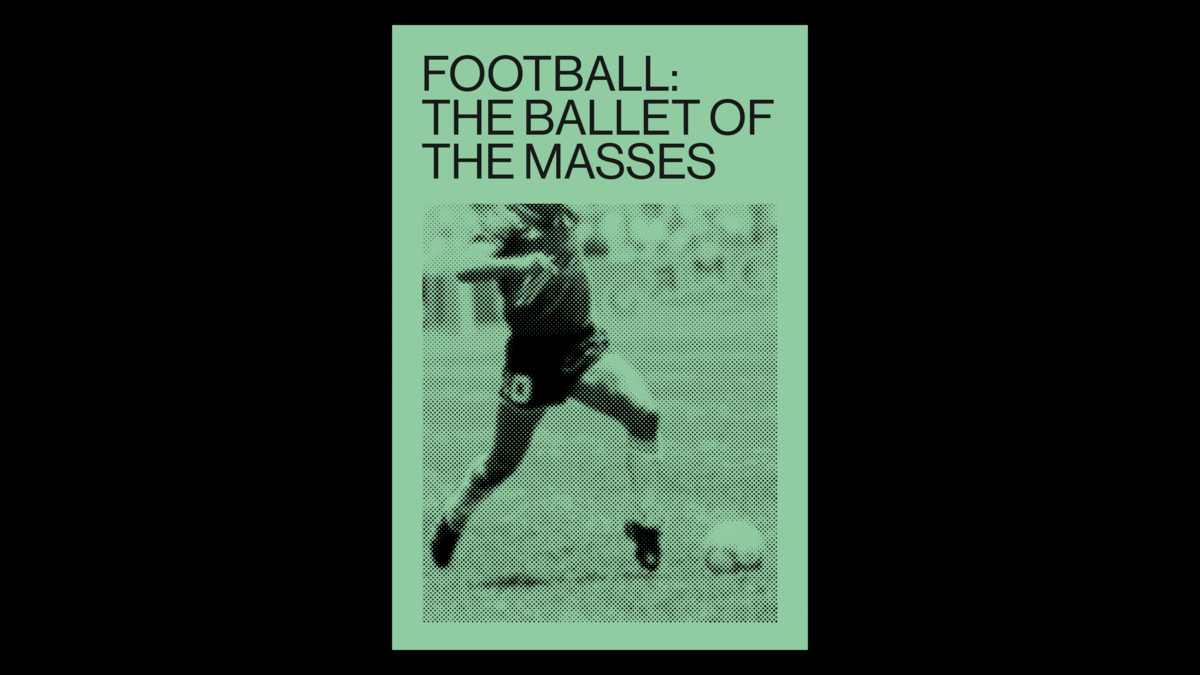 01. FOOTBALL: THE BALLET OF THE MASSES
This project was awarded with membership to the International Society of Typographic Designers in the 2021 ISTD Awards.

'Football: The Ballet of the Masses' is an 88 page publication exploring football formations, and how these formations reflect and can be reflected in the cultures of the countries they represent at the time, with each chapter focusing on a different country at a different point in it's history. Graphical elements such as the coloured tints are taken from my personal history of football and the graphics of football, the tints being inspired the faded tints of my grandfather's old football programmes.
FEBRUARY – APRIL 2021
EDITORIAL

Size: 165mm x 248mm, 88pp

Printed on: Munken: Polar White, 150gsm & 300gsm